We have finally arrived back in Saskatchewan, Canada!! It is great to arrive in the Spring as the snow has all melted and the cold has already blown away - Oh how I love the endless summer!! It is especially great to see everybody getting excited to enjoy the sun and plan their summer wardrobe which includes bathing suits. Since most of my bathing suits are completely destroyed from the sun, the sun screen and the powerful ocean waves, I am also on the look out for a shiny new bathing suit!! While I have been dreaming of a 50's style one piece, there are also a lot of great bikinis out there this season. I thought I would post a few of my favorites!!
I love the Feminine touch of the floral pattern and the ruffles!!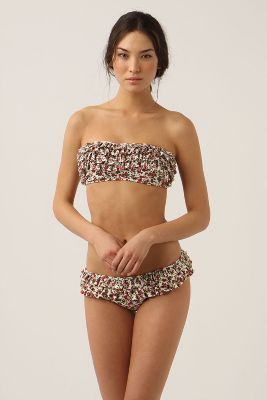 .....more floral but in a one piece
I also love this nautical inspired one piece which is flawlessly finished off by the fish belt buckle!!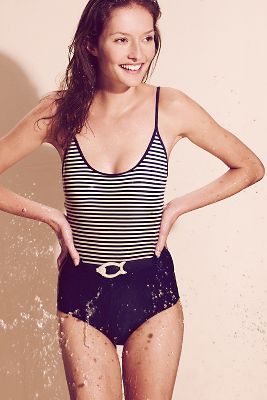 .....And this nautical inspired bikini would be great at the beach
.....and finally the fun loving animal print bandeau
Which one do you like best??
Hope your having a wonderful day,
Karen